18 Dec

A different commission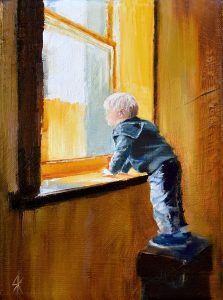 I don't normally paint figurative but this was a special request from a photograph.
Sam was a gorgeous child I actually met after the work was completed. It was nice to
paint a person for a change, and it's funny how you seem to already them really well
when you first meet the subject of the work. He was a pleasure to paint.