12 Sep

ANL Maritime Art Prize & exhibition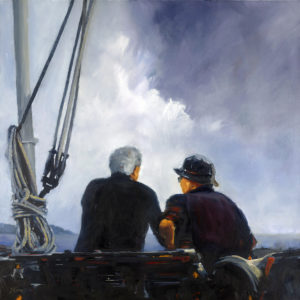 I'm excited to announce that my painting 'Sea Dogs' has been selected
for inclusion in the $20,000 ANL Maritime Art Prize!
Recognised as Australia's leading maritime art award highlighting excellence
in maritime and seafaring subjects in art. The exhibition represents traditional and
contemporary works focusing on "the relationship between humanity and the sea"
and assists in raising the profile of the 1.5 million merchant seafarers responsible
for transporting more than 90 per cent of world trade. For their safe and
efficient operations, ships depend on seafarers working far from home and family
for many months, sometimes years, often in harsh and dangerous conditions.
The winner will be announced on the opening night, 4 October.
Exhibition dates: 5-31 October 2012 at Mission to Seafarers
717 Flinders Street Docklands Melbourne 3008.
My painting sold on opening night!