20 Jun

Milk Factory Annual Stockroom Sale!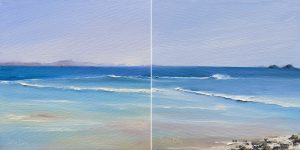 I'm having a few paintings on show in July at The Milk Factory Gallery in Bowral.
Like this one, they are of the coast, warm and sunny – and perfect to warm you up on a chilly winters' day.
And better still, everything is seriously on SALE!
This is an annual event – a big salon style exhibition with all work heavily discounted.
The Southern Highlands is perfect for a winter getaway, open fires, brisk air, and great art.
June 24-July 31
The Milk Factory Gallery
33 Station Street Bowral