01 Nov

Balmain Art Show – Peninsula Rooftops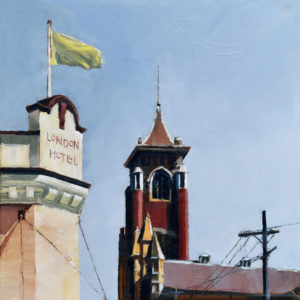 This new series of 12 paintings explores the rooftops we see everyday but don't really notice.
Most feel familiar, but at the same time, some are hard to pinpoint. Many village rooftops display
a rich mix of colour and decorative architectural detail that will never be replicated,
yet it's those ornate features that add unique character and charm to our local community.
I hope you come along to see them and enjoy them as much as I do!
The Balmain Art Show : November 12-13 (only 2 days)
2 Eaton Street Balmain
Opening Friday November 11:  7.30-11pm (ticketed event)
Exhibition times:  Saturday 9am-4pm & Sunday 10am-3pm