06 Dec

Commissioned work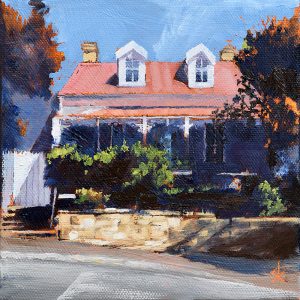 I often get asked to do commissions for Very Small Paintings.
Sometimes for the people who want a record or memory of their own house
or street – sometimes as a gift for someone else. Either way, I'm happy
to do that (it's so nice to be the artist selected!). Often however, these can
be a little complicated for various reasons, so my fee is a little higher
than my Very Small Painting prices. Not much, just a little.
Of course I'm happy to paint large commissions as well.
Email me to discuss your commission.