13 Jun

Playing with Monotypes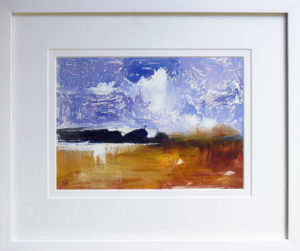 A monotype is a form of printmaking that results in a unique one-off image.
No two results are ever the same and so the excitement comes from the unpredictability
of the outcome! In this case I used water mixable oils which were manipulated
on the plate (perspex) by hand. Then the paint (ink) was directly transferred onto
smooth archival paper in layers (I like to stop at about three). The images look amazing
when simply framed. I may give a demonstration on monotypes soon.
Stand by for more info….