27 May

Rooftop Series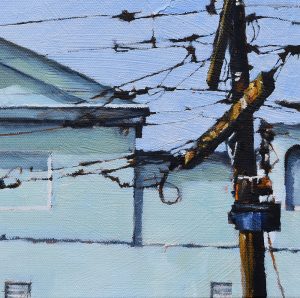 This is a detail of one of my new Rooftop paintings currently underway.
Looking up at the tops of old buildings, mostly untouched by renovation,
with the blue sky beyond – is such a contrast to the ground level we see every day.
There's a whole world of many beautiful things to look at when looking up!
More details about the paintings will be posted here soon.