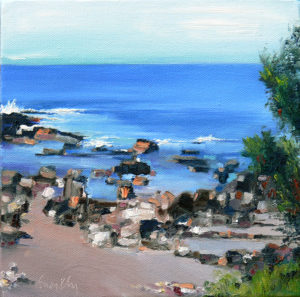 I have been invited to participate in a group exhibition, Art by the Sea,
on the central coast. The exhibition includes various artworks by 20 local
and visiting artists. As a visiting artist I will show four new paintings.
So, if you are up that way, come and take a look.
Killcare Surf Life Saving Club, 81 Beach Drive Killcare, NSW
3–10 January 2011
I wish you all a happy and safe festive season and I look forward
to bringing you more art (and news) next year!