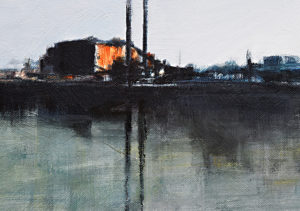 An exhibition of New Paintings
October 20-26
You are invited join us for drinks on Saturday 22 October 4-6pm, and to see a new series
of my larger White Bay paintings. There are some views of the White Bay site before the hardhats
started cleaning things up, along with some more abstract paintings.
And some works will also be available as museum quality prints on canvas very soon.
Gallery 503 is a great new little exhibition space down near the entry to Callan Park.
This exhibition only runs for a week but is open every day, so come on in!
Gallery 503
503 Balmain Road Lilyfield (near Cecily Street & Callan Park traffic lights)
RSVP: please email me